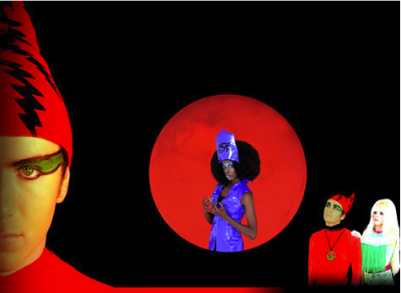 They're Here...on Kindle or iPad!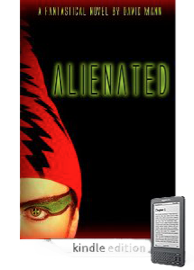 "ALIENATED: A Fantastical Novel"

Amazon Kindle - on sale now
Apple iBooks - coming soon

BUY BOOK || SYNOPSIS
Will the last survivor of Mars risk alienation to save Earth?
Read the novel that inspired the musical! This novel explores what happened to the lost civilization of Mars and how the last survivor copes with living on Earth. Part fiction, part theory, part historical fact, the novel weaves an amusing and fantastical journey of an alien outcast with powers beyond his comprehension.

"Alienated" is a 238 page novel with photos of the 2006 stage musical that inspired the novel. Download the e-book and 'Get Alienated!'

Alienatednovel.com
DELRIZIAN STUDIOS PRESENTS...



The Invasion Is Coming!

VIEW MOVIE TRAILER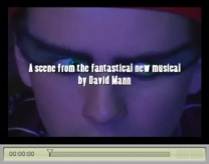 Starring Kristofer Yager Hyland as Capt. Mars

RATED PG

Feeling Alienated? Then you'll fit right in.

Join Captain Mars (Kristopher Yager Hyland) and his futuristic alien crew as their ship crashes on Earth in the groovy Sixties for the adventure of a lifetime! Mars meets a golden-haired beauty, Little Nikki (Kaila Katesh Freas), a ditzy hippie-chick to guide him along as he realizes that he is different from the earthlings. He feels socially alienated, an outcast; The audience learns with him about acceptance, unity, diversity and love.

Meanwhile, Little Nikki's nemesis, Ms. Lady Love (Latricia Mobley) has arrived. Mars realizes that he has the power to help the peaceniks and save the Earth from an alien invasion, but will he sacrifice his freedom to save the galaxy?

-Rachel Galvin (The Eastsider, Feb, 2006)


Alienatedmusical.com

Presents

A DAVID MANN Film

Starring KRISTOFER HYLAND _ KAILA FREAS _ LATRICIA MOBLEY

"ALIENATED"

Music and Lyrics by DAVID MANN _ Production Design WILLIAM VALLENILLA
Casting by DAVID RICHMAN and DAVID MANN
Costume Design by MEREDITH SHASKAN and DAVID MANN
Written, Edited and Produced by DAVID MANN _ Directed by DAVID RICHMAN
Choreography by CANNON STARNES

MOVIE TRAILER || JOIN MAIL LIST || CAST || PRESS KIT (Contact us for password)